We had a great time last week at ICSC: Here We Go in Las Vegas. Joseph Latina and Tyler Foresta represented Patterson-Woods at the event, joining several other brokers from CORFAC International member firms from around the country. We are looking forward to an even larger ICSC conference next Spring!
Patterson-Woods is once again participating in the Caesar Rodney Rotary Club Thanksgiving Food Drive! Each year, the Caesar Rodney Rotary Basket Brigade collects food and frozen turkeys and delivers them to families in need throughout the community for Thanksgiving.
We are collecting canned food or monetary donations at our Greenville office throughout the month of November. Please see the flyer below for requested items.
Patterson-Woods Principals, Joseph Latina, Greg Ellis, CCIM, and Bart Mackey, and associates Tyler Foresta and Kyle McLaughlin, recently traveled to Chicago, Illinois for the CORFAC International Fall Summit.
The four-day event included educational sessions focusing on the global real estate market, deal-making sessions, and networking opportunities with other member firms.
Notable speakers included:
Scott Goodman, Founding Principal, and Morgan Malone, Director of Development at Fairpoint Development in Chicago, IL
Zeb McLaurin, CEO of McLaurin Development Partners in Chicago, IL
Tyler Sheppmann, Senior Vice President of Investor Relations at Dermody Properties in Chicago
Obi Wallie, President of Dealius in New York, NY
​In addition to the education sessions, CORFAC members could enjoy local tours including a bike tour of the city, a river architecture boat tour, the Art Institute of Chicago, and shopping on Michigan Avenue's legendary Magnificent Mile.
CORFAC conferences take place twice and year and rotate locations around the United States and the world. Founded in 1989, CORFAC has 70 offices in the U.S., Canada and international markets, including Australia, France, Germany, Ireland, Italy, Japan, Malaysia, Netherlands, Philippines, Romania, Russia, Singapore, South Korea, Switzerland, Thailand and United Kingdom. The next CORFAC conference will take place in Las Vegas, Nevada in March 2022. For more information on CORFAC, please visit www.corfac.com​
All items are due by November 13th.
Thank you to all who donated to our Thanksgiving Food Drive! The Caesar Rodney Rotary Club prepared 182 boxes for families in need this year, each containing about 40 pounds of food and a 15 pound turkey.
____________________________________________
Patterson-Woods Commercial Properties/CORFAC Interantional Principal Joseph Latina will be a speaker at the 3rd Annual Delaware Commercial Real Estate Forecast held on Wednesday, October 17 in New Castle, Delaware. The event, presented by the Mid Atlantic Real Estate Journal, will cover opportunities and trends in the Delaware commercial real estate market.
When: Wednesday, October 17
Where: Sheraton Wilmington South Hotel
Time: 8AM – 11AM
Early Bird Rate: $99
Regular Rate: $129
Walk-in Rate: $149
Click for Tickets & More Information
We're proud to be a sponsor of The Ladybug Festival in Wilmington this weekend, 7/20 – 21! Check out the lineup of artists and activities here: www.theladybugfestival.com/2018/wilmington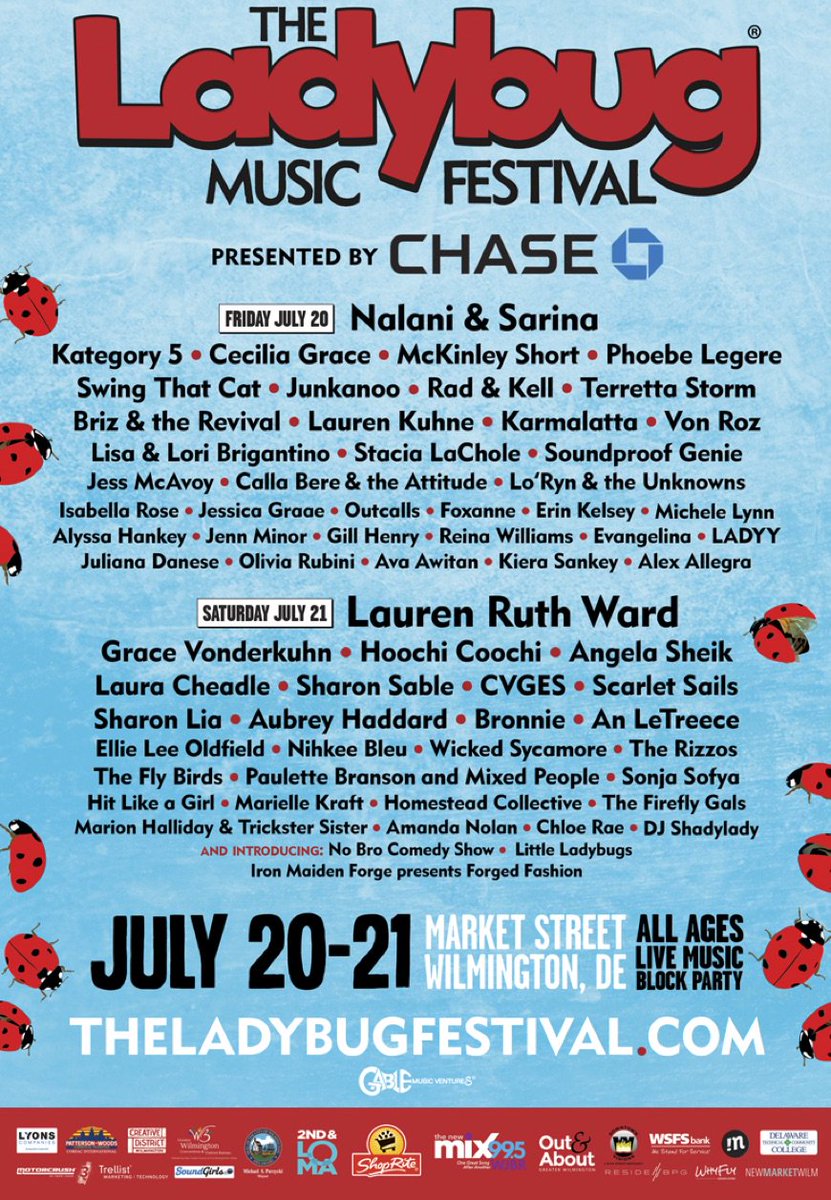 Wilmington, DE (April 26, 2017) – Patterson-Woods Commercial Properties/CORFAC International Principal, Greg Ellis, CCIM, has been invited to be a panelist at the Delaware Commercial Real Estate Forecast Summit: State of The Market, presented by the Mid-Atlantic Real Estate Journal.



The event will take place at the Sheraton Wilmington South Hotel on May 17, 2017 from 8am – 12pm.



Ellis will join several other local real estate professionals and developers on the panel, who will discuss updates and trends in the retail, industrial, office and multifamily markets in Delaware.



Ellis brings more than 20 years experience in commercial real estate. He joined Patterson-Woods Commercial Properties in May 2005, specializing in corporate property and investment sales and Tenant Representation for office, industrial, and retail leasing. In addition to being Managing Principal at Patterson-Woods, he is a founder of Rockford Capital Partners, a private real estate firm specializing in the acquisition, repositioning and management of commercial real estate assets throughout the eastern US.



To register, please visit http://www.marejournal.com/de-cre-forecast-summit



Early Bird Rate $109

Regular Rate $129

Day of Event $149­